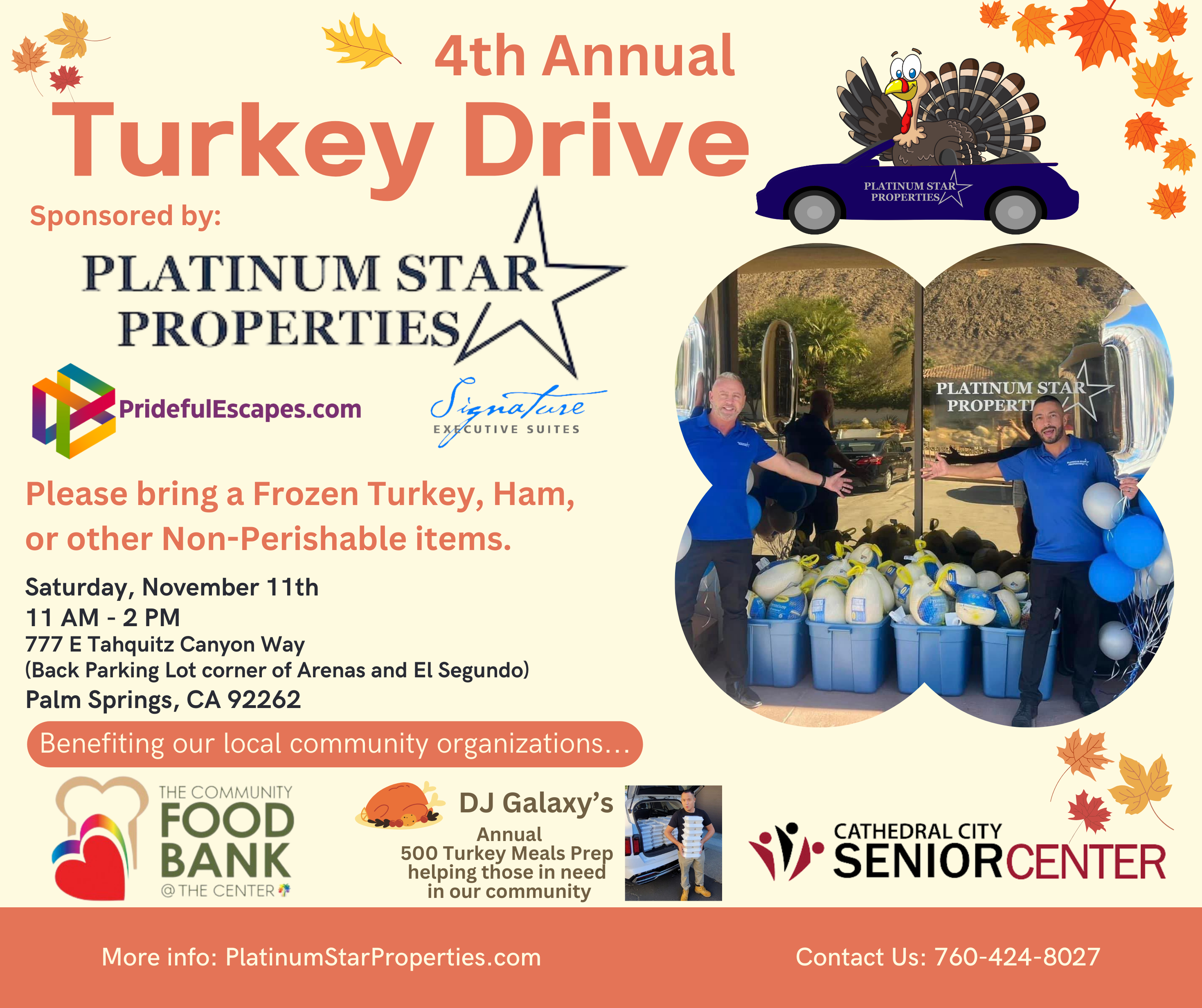 Please bring a Frozen Turkey, Ham, or other Non-Perishable items.
Saturday, November 11th 11 AM - 2 PM
777 E Tahquitz Canyon Way
(Back Parking Lot corner of Arenas and El Segundo) Palm Springs, CA 92262
We're proud to collaborate with The Community Center Food Bank, DJ Galaxy, and Cathedral City Senior Center to ensure that your donations reach those who need them most.
Our Mission:
Every day, we strive to offer top-notch customer service to our clients. Additionally, we aim to inspire our agents with a legacy of giving back and supporting our community.
Let's come together and make this Thanksgiving a memorable one for all! Your contribution matters. Drop off a turkey, ham, or other food items to help us spread the warmth of the season.
Thank you for being a part of this heartwarming initiative!